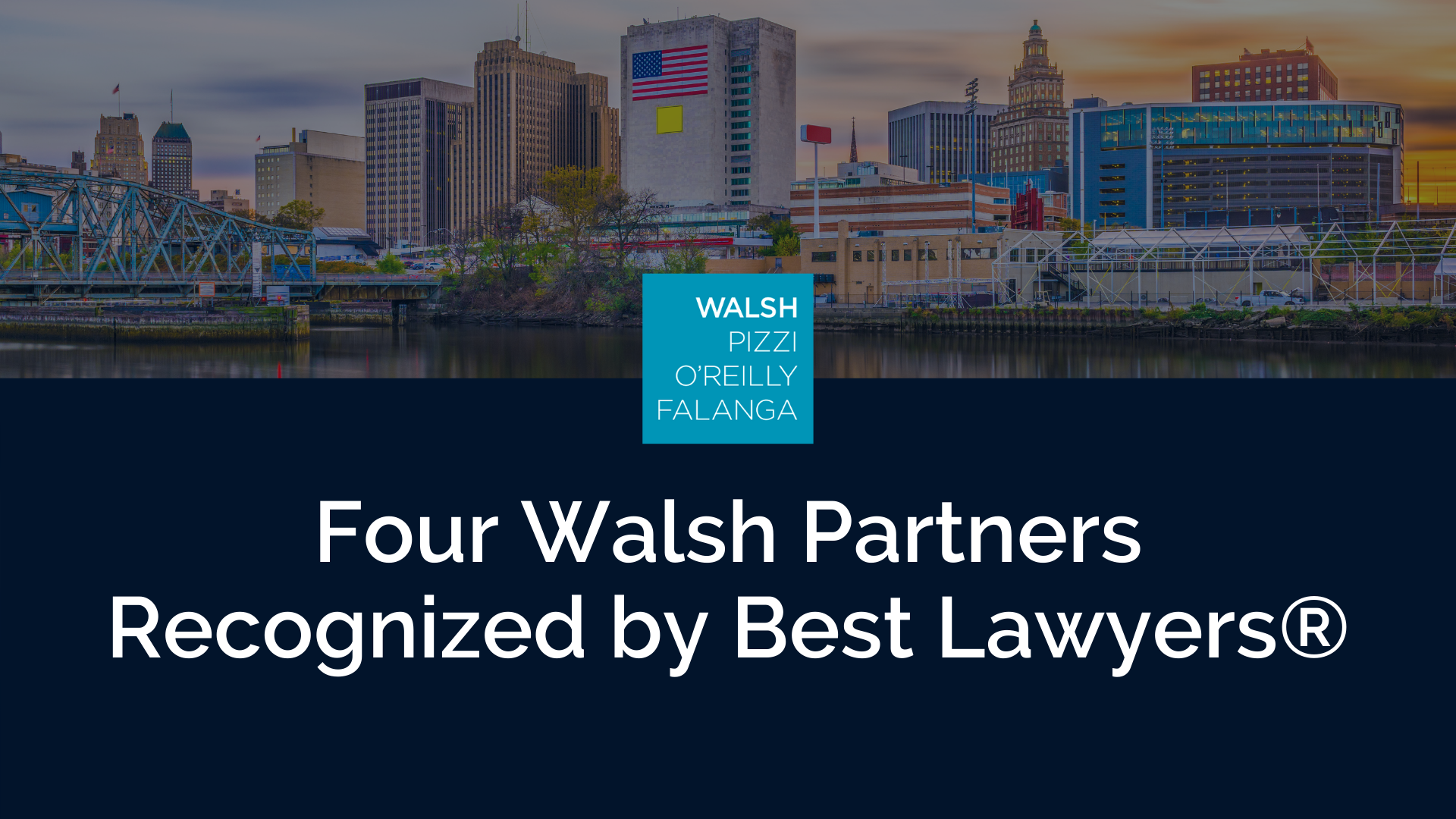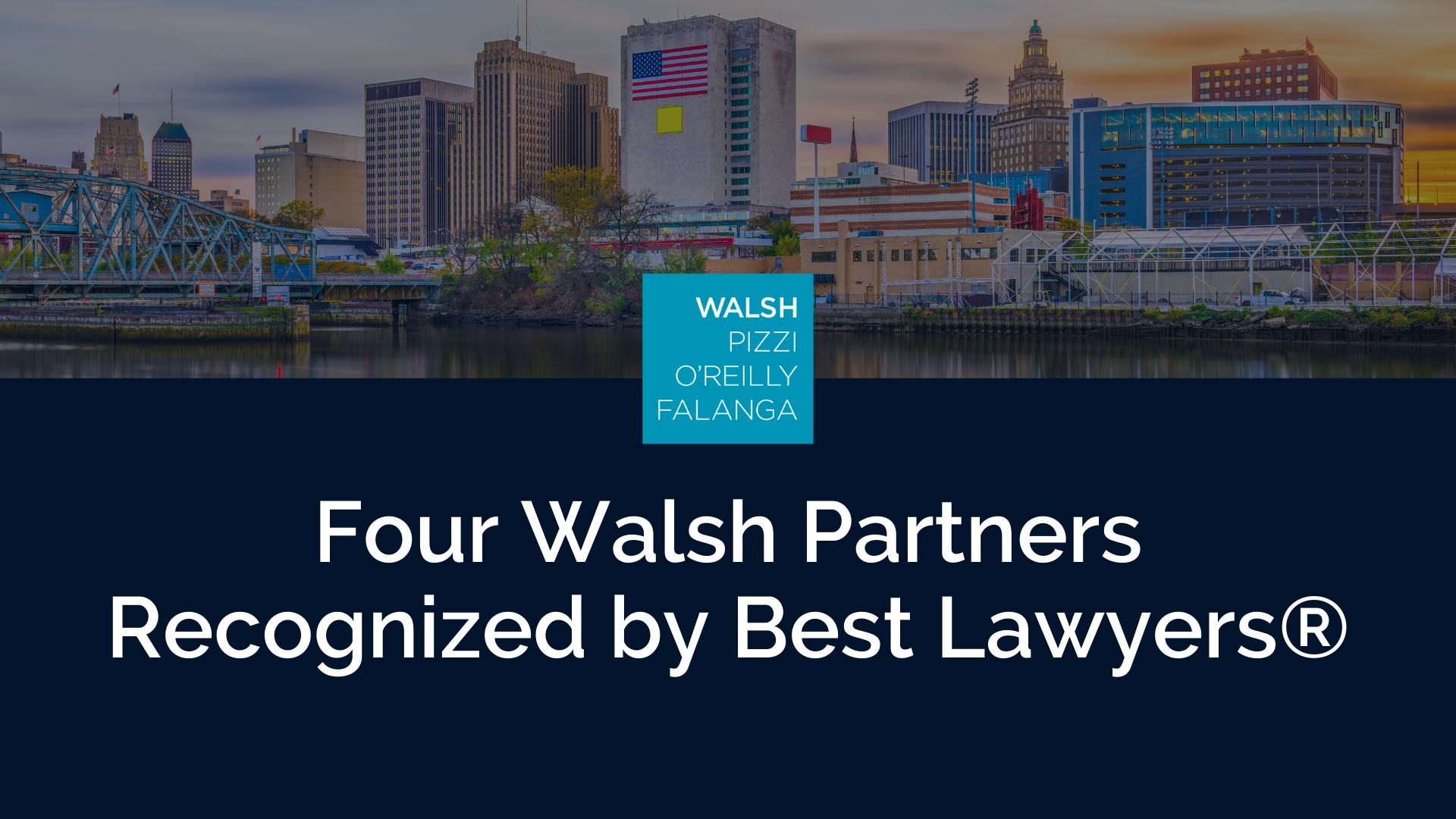 Four Walsh Partners Recognized by Best Lawyers®
NEWARK, N.J., May 23, 2022 –Walsh Pizzi O'Reilly Falanga LLP announced that Best Lawyers® has selected four Walsh partners for inclusion in the 2022 Edition of The Best Lawyers in America®.  Attorneys are selected based upon rigorous peer review and the annual list recognizes those who exemplify the highest standards of outstanding work in their respective practice areas.
Walsh partners named as Best Lawyers® include:
Liza Walsh: Bet-the-Company Litigation, Commercial Litigation, ERISA Litigation, Patent Litigation
Stephen Falanga:  Bankruptcy and Creditor Debtor Rights / Insolvency and Reorganization Law
M. Trevor Lyons:  Labor and Employment Litigation, Labor Law-Management
Tricia O'Reilly:  Commercial Litigation, Employment Law-Management
Partners Liza Walsh, Stephen Falanga, M. Trevor Lyons, and Tricia O'Reilly were previously named as Best Lawyers®.
In addition, Associate Jessica Formichella was recognized by Best Lawyers® as "Ones to Watch" for her work in Commercial Litigation and Professional Malpractice Law.
Recognition by Best Lawyers® is based entirely on peer review, a consensus opinion of leading lawyers about the professional abilities of their colleagues within the same geographical area and legal practice area. The Best Lawyers in America® was first published in 1983 and publishes top legal talent in more than 70 countries around the world.