New Pay Equity Law Introduces Changes to NJLAD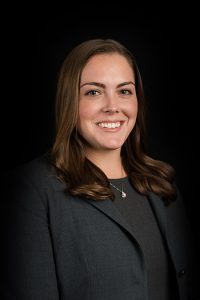 On April 24, 2018, New Jersey Governor Phillip D. Murphy signed P.L. 2018, c.104, known as the Pay Equity Law.  The new law introduces a series of changes to the New Jersey Law Against Discrimination ("NJLAD"), including making it illegal to offer lower pay to women and minorities.
The NJLAD prohibits employment discrimination based on a variety of protected characteristics, such as race, age, sex, and disability.  The newly-enacted Pay Equity Law expands the NJLAD to: (1) prohibit unequal pay for "substantially similar work" based upon any protected characteristic; (2) require that employers justify differences in pay among protected classes (like sex, race, etc.); (3) restart the clock for filing a wage discrimination claim to each time a paycheck is issued; (4) add additional provisions to prohibit retaliation against an employee for discussing compensation; and (5) require greater transparency in state contracting.
Though pay discrimination has been illegal in New Jersey since the 1960s, the Pay Equity Law puts a greater burden of proof on the employer to explain differences in wages between protected categories of employees.  This new law is considered one of the most comprehensive pay equity laws in the country because it does not limit coverage to only sex or sex and race.  Instead, it provides coverage to any member of a protected class under the NJLAD.
The Pay Equity Law will take effect on July 1, 2018 and will apply, like the NJLAD, to all New Jersey public and private employers.  Employers should examine their pay structures and ensure that compensation differentials can be justified with legitimate, non-discriminatory reasons.  Importantly, employers should keep these considerations in mind at the time that bonuses, merit increases, and other benefit changes are issued.  In addition to the NJLAD's other penalties, the Pay Equity Law allows victims of discrimination to sue for up to six years of back pay, and monetary damages will include triple the amount of the pay differential proven by the employee.  Employers should contact employment counsel to review how to comply with this new law.
For more information, contact Kristin Spallanzani  at (973)757-1100 or [email protected]