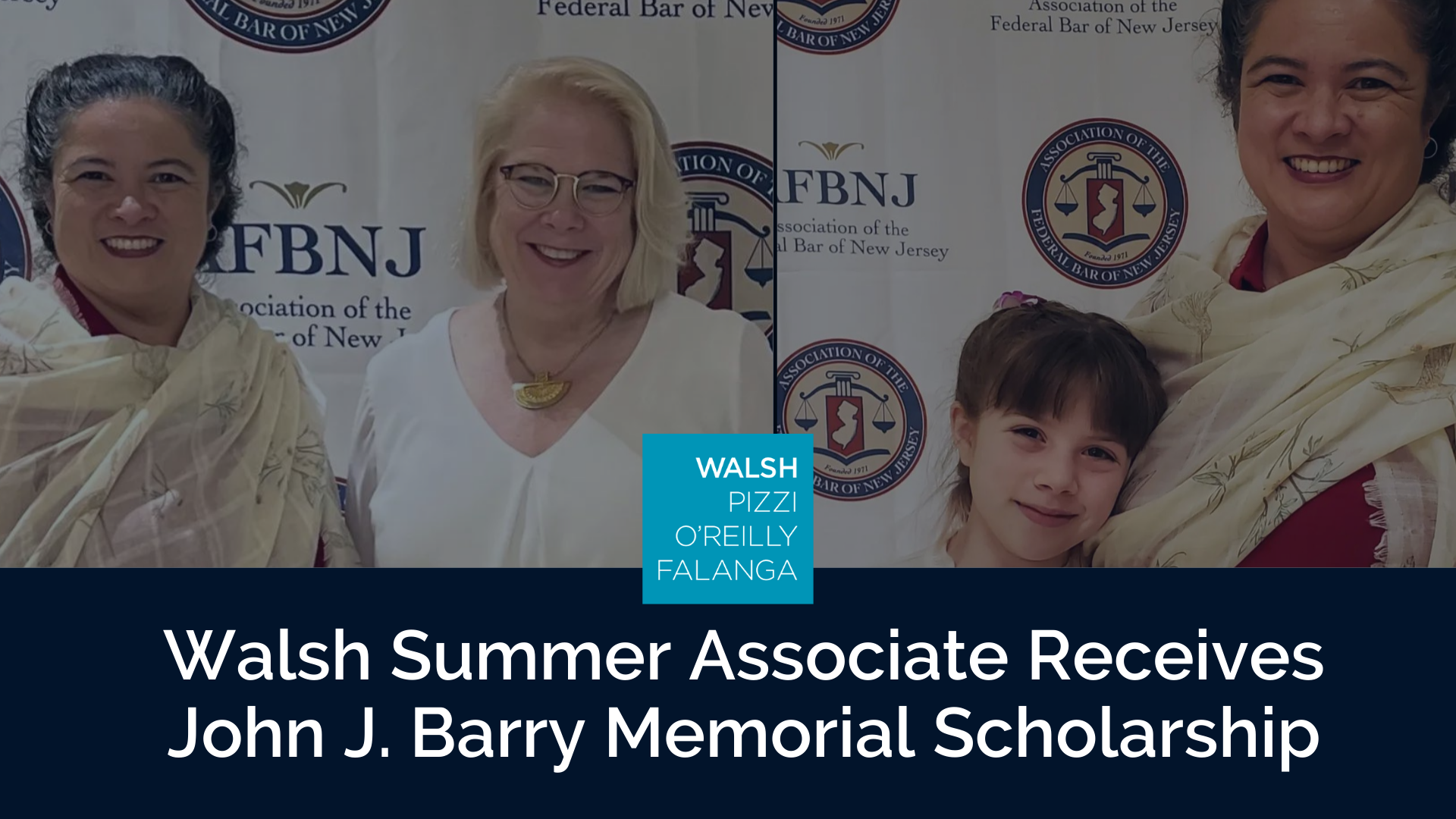 Walsh Summer Associate Receives John J. Barry Memorial Scholarship
NEWARK, N.J., June 29, 2022 – Walsh Pizzi O'Reilly Falanga LLP's Summer Associate, Carmen I. Abrazado, is of one of three recipients of the John J. Barry Memorial Scholarship, awarded by the Association of the Federal Bar of New Jersey at the 45th Annual William J. Brennan, Jr. Award Reception.
She was selected based on her academic experience, personal integrity, strength of character, leadership qualities, community service, and charitable endeavors.
"I am deeply grateful to the AFBNJ for recognizing my efforts with this scholarship. Their support makes it possible for me to give my daughter and my education both the attention they deserve," Carmen said. "I am also thankful for the impromptu recognition that they gave my daughter at the Brennan Reception. She is the driving force and primary reason for everything that I do, and I wouldn't accomplish half of it without her cheering me on."
The John J. Barry Memorial Scholarship is awarded to one law student from each of New Jersey's three law schools, underscoring the Association's commitment to the development of New Jersey's legal community. Walsh Pizzi O'Reilly Falanga LLP would like to congratulate not only Carmen, but also the other two recipients, Luke D. Hertzel and Anna Maria Giblin, on their remarkable achievement.