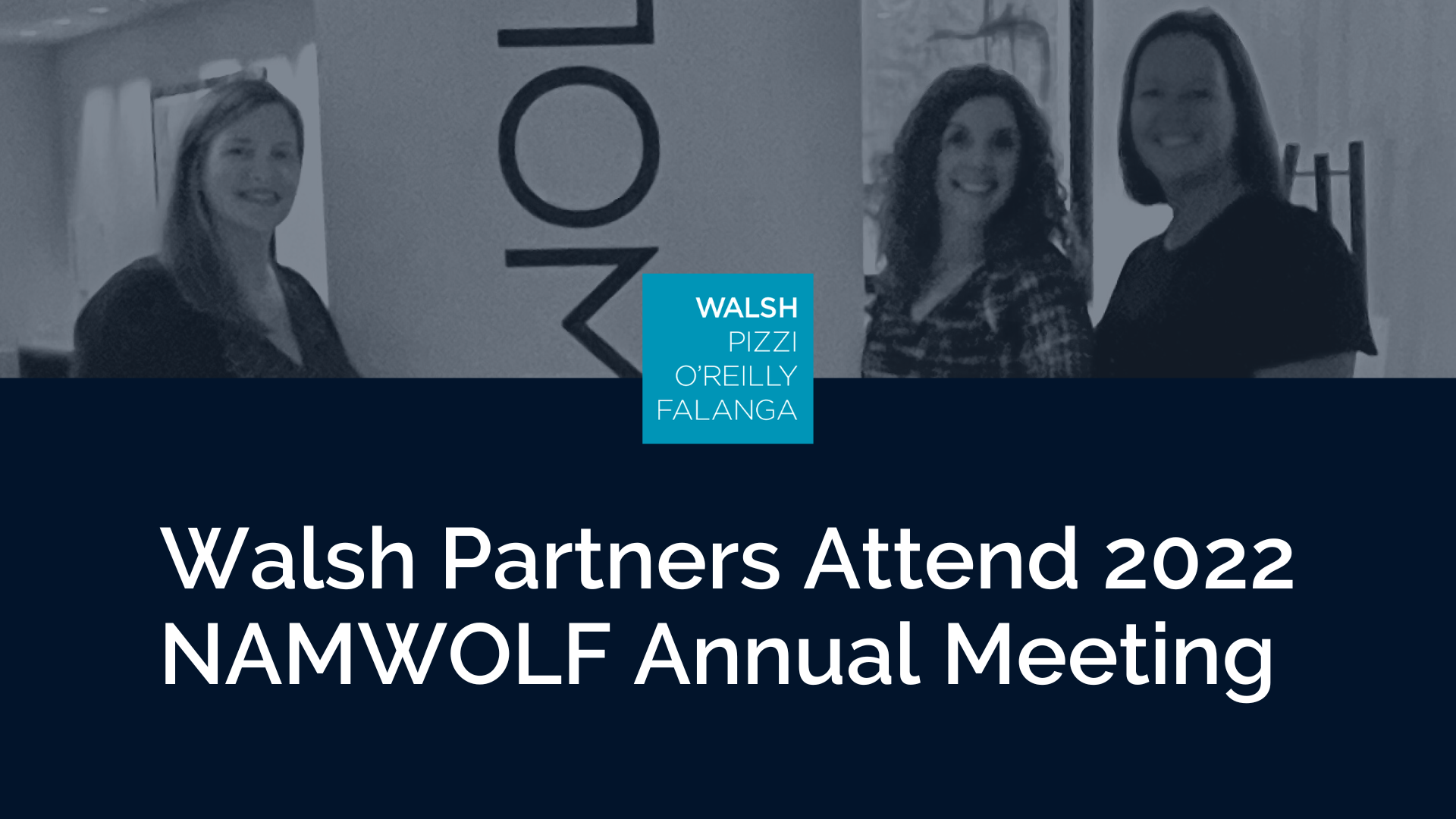 Walsh Partners Attend 2022 NAMWOLF Annual Meeting
NEWARK, N.J., October 3, 2022 – Three Walsh partners attended the National Association of Minority and Women Owned Law Firms (NAMWOLF) Annual Meeting in Chicago, Illinois.
As partners in a majority women-owned law firm, Walsh attorneys Mariel L. Belanger, Christine I. Gannon, and Katelyn O'Reilly were honored to attend the three-day conference known for providing unique opportunities to connect corporate counsel from major companies and public entities committed to diversity and inclusion with minority and women owned law firms. NAMWOLF also supports top notch continuing legal education, and the Annual Meeting gives several opportunities to meet and develop relationships with other NAMWOLF Law Firm Members to expand the legal networks among law firms that are equally committed to diversity and inclusion in the legal profession.
During the conference, Mariel served as a panelist for a CLE session titled, "The Law in Real Life: Practical Pointers from E-Discovery Law and Technology," where she and fellow panelists discussed emerging legal trends and practice pointers in the E-Discovery space. Mariel delved into thorny spoilation issues and recent opinions concerning how courts assess requests for sanctions for the spoliation of electronically stored information.
"The NAMWOLF Annual Meeting was a wonderful event that provided an opportunity to meet face to face and network with other lawyers, legal vendors and corporate counsel dedicated to achieving excellent legal outcomes by driving diversity in the legal profession," shared Mariel. "I truly enjoyed the opportunity to speak on e-discovery, a subject that consumes so much of our time as lawyers and sharing the stage with some other exceptional panelists who provided great insight into this ever-evolving area of the law."