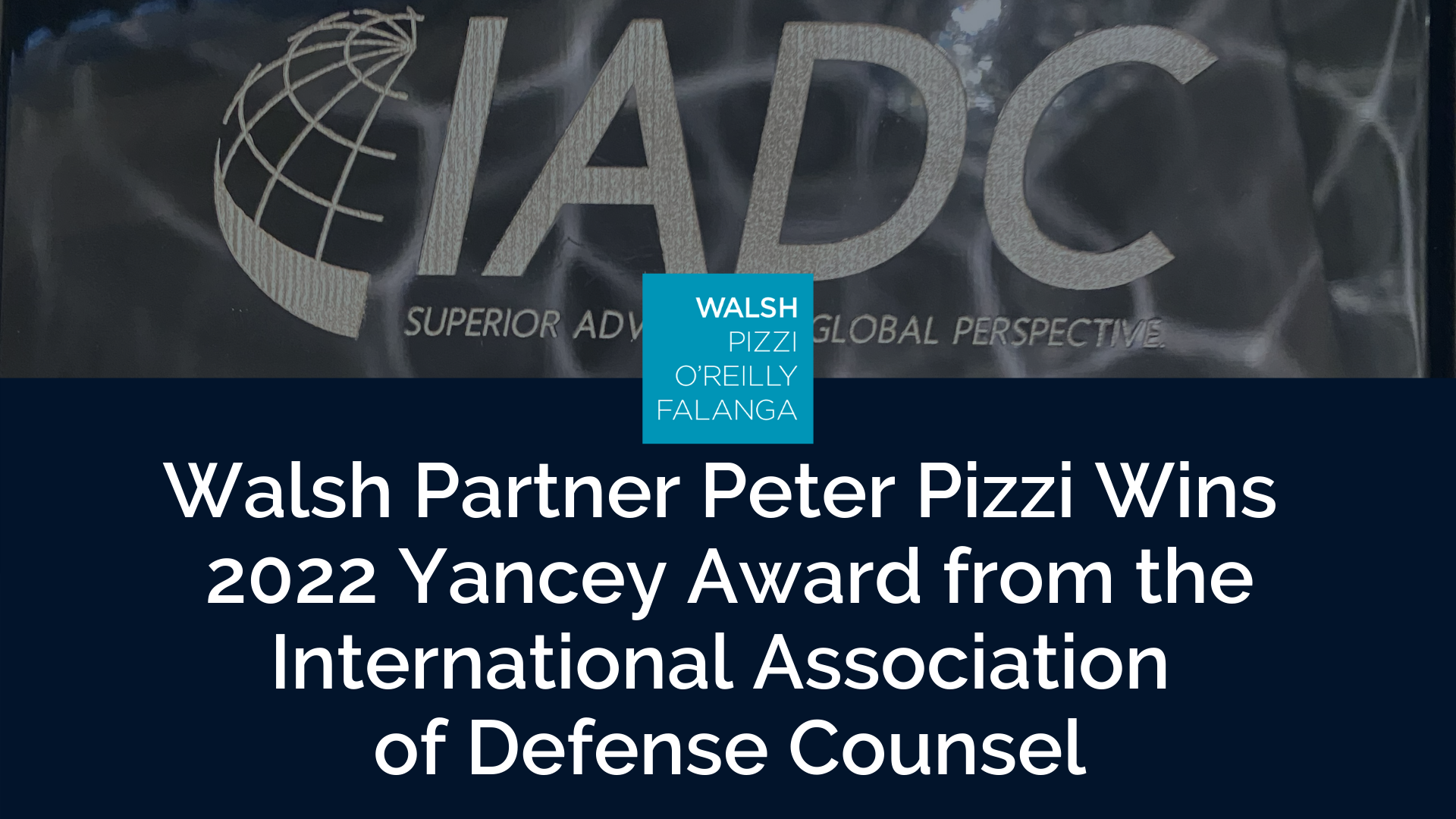 Walsh Partner Peter Pizzi Wins 2022 Yancey Award from the International Association of Defense Counsel
Walsh Partner Peter J. Pizzi has been awarded the 2022 Yancey Award from the International Association of Defense Counsel (IADC), for excellence in Defense Counsel Journal writing.
His article, titled "Social Media Immunity in 2021 and Beyond: Will Platforms Continue to Avoid Litigation Exposure Faced by Offline Counterparts," explained the elements of the statutory immunity granted by Section 230 of the Communications Decency Act of 1996 and summarized complaints against the current scope of Section 230 as interpreted by the courts. Pizzi also explored whether the problems observed with social media have resulted from Section 230 itself, from the engagement-focused technologies delivered by Silicon Valley, or from a combination of these and other factors.
He was presented the award while attending the 2022 IADC Annual Meeting in Berlin, Germany.
"Having been a litigator for many years and also student of the immunity from litigation which Section 230 grants to social media platforms, I was grateful for the chance to write a law review article about the consequences of Section 220," Pizzi said. "The IADC gives members many, many opportunities to grow as a professional and as a person. I was surprised and honored to receive such recognition."
The International Association of Defense Counsel (IADC) has been serving a distinguished membership of corporate and insurance defense attorneys and insurance executives since 1920. Its activities benefit the approximately 2,500 invitation-only, peer reviewed members and their clients, as well as the civil justice system and the legal profession. Moreover, the IADC takes a leadership role in many areas of legal reform and professional development.