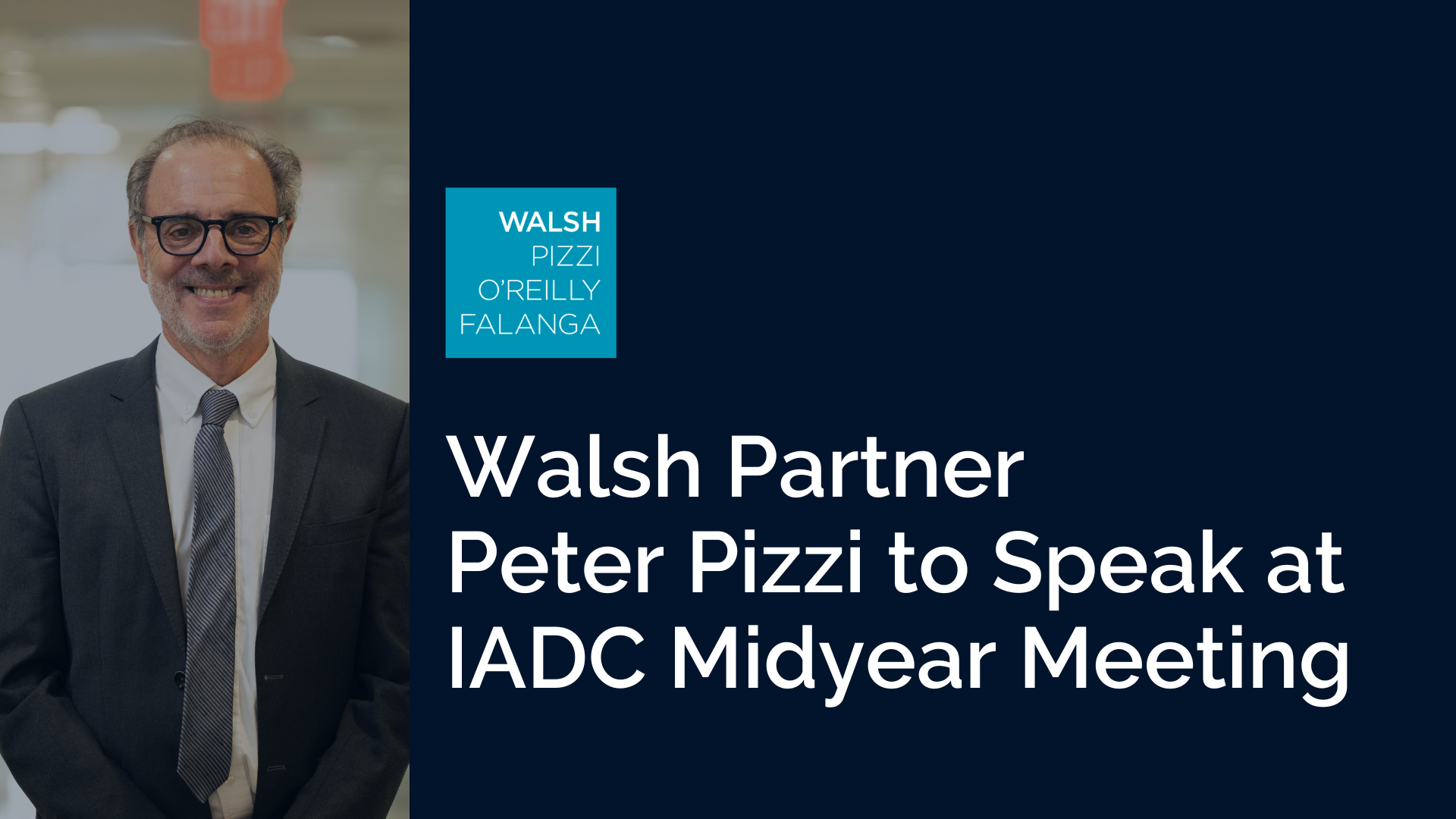 Walsh Partner Peter Pizzi to Speak at IADC Midyear Meeting on Civil Cyber Fraud Initiative
NEWARK, NJ, January 19, 2023 – Walsh Pizzi O'Reilly Falanga LLP Partner Peter Pizzi will be speaking at the International Association of Defense Counsel (IADC)'s 2023 Midyear Meeting, which will take place in Austin, Texas in mid-February.
Peter will moderate a panel on "False Claims Act 2023 – Already a Litigation Minefield but Now with a Cyber Security Overlay," which will address the recent U.S. Department of Justice Civil Cyber Fraud Initiative (CCFI).  The panel includes a current Department of Justice official, a pharmaceutical in-house counsel/compliance specialist, and a top FCA trial lawyer. The panel will look to explain current trends in FCA litigation and the CCFI itself, highlight recent settlements and decisions of importance involving the false or inadequate cyber compliance by government contractors, and provide practical strategies companies can employ to avoid being the target of these suits.
"I am delighted to have the opportunity to address this important DOJ initiative aimed at enhancing industry data security practices," Peter commented.
The IADC has been serving a distinguished membership of corporate and insurance defense attorneys and insurance executives since 1920. The Midyear Meeting is an annual event that allows these professionals to connect and collaborate with one another.