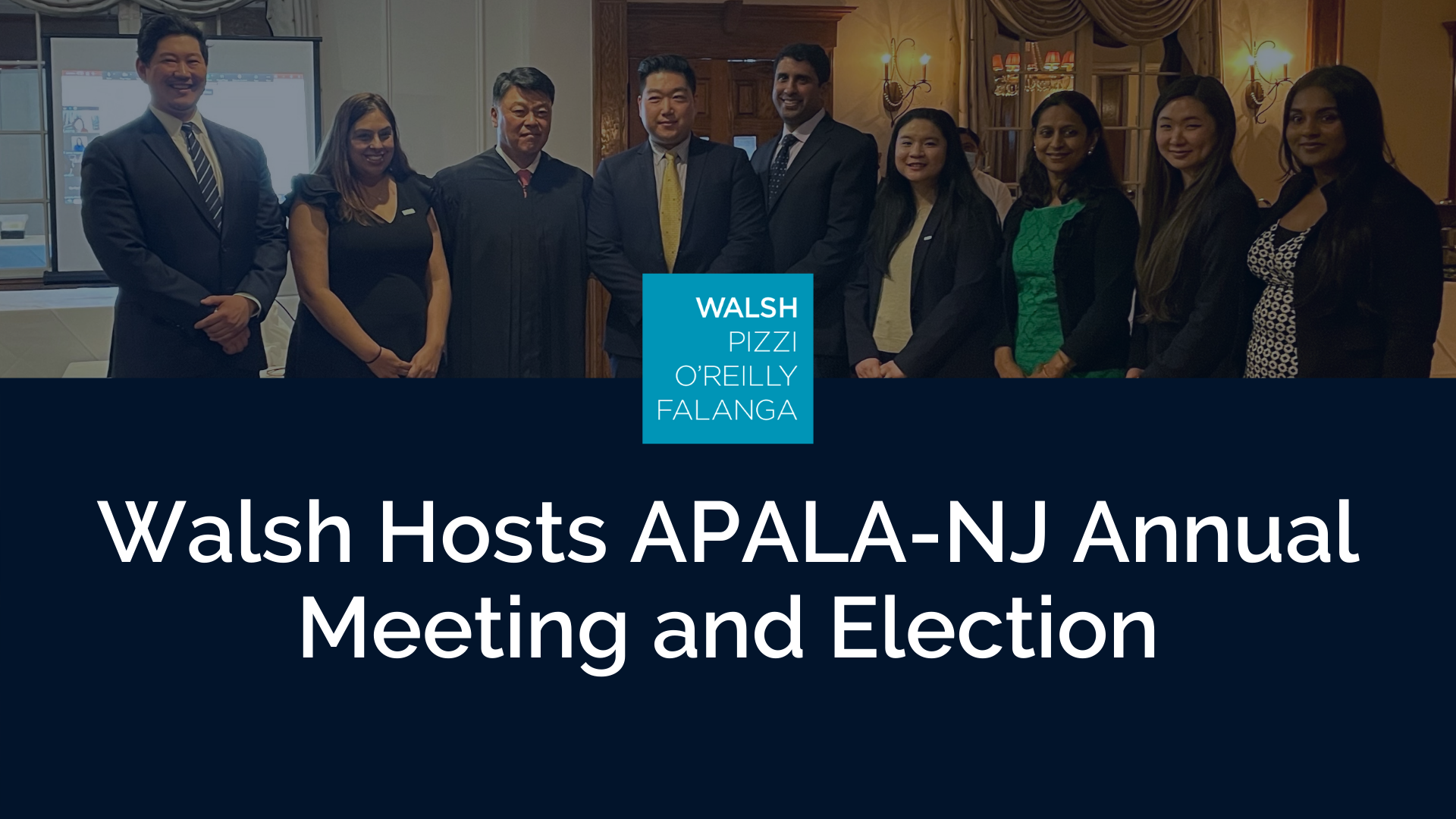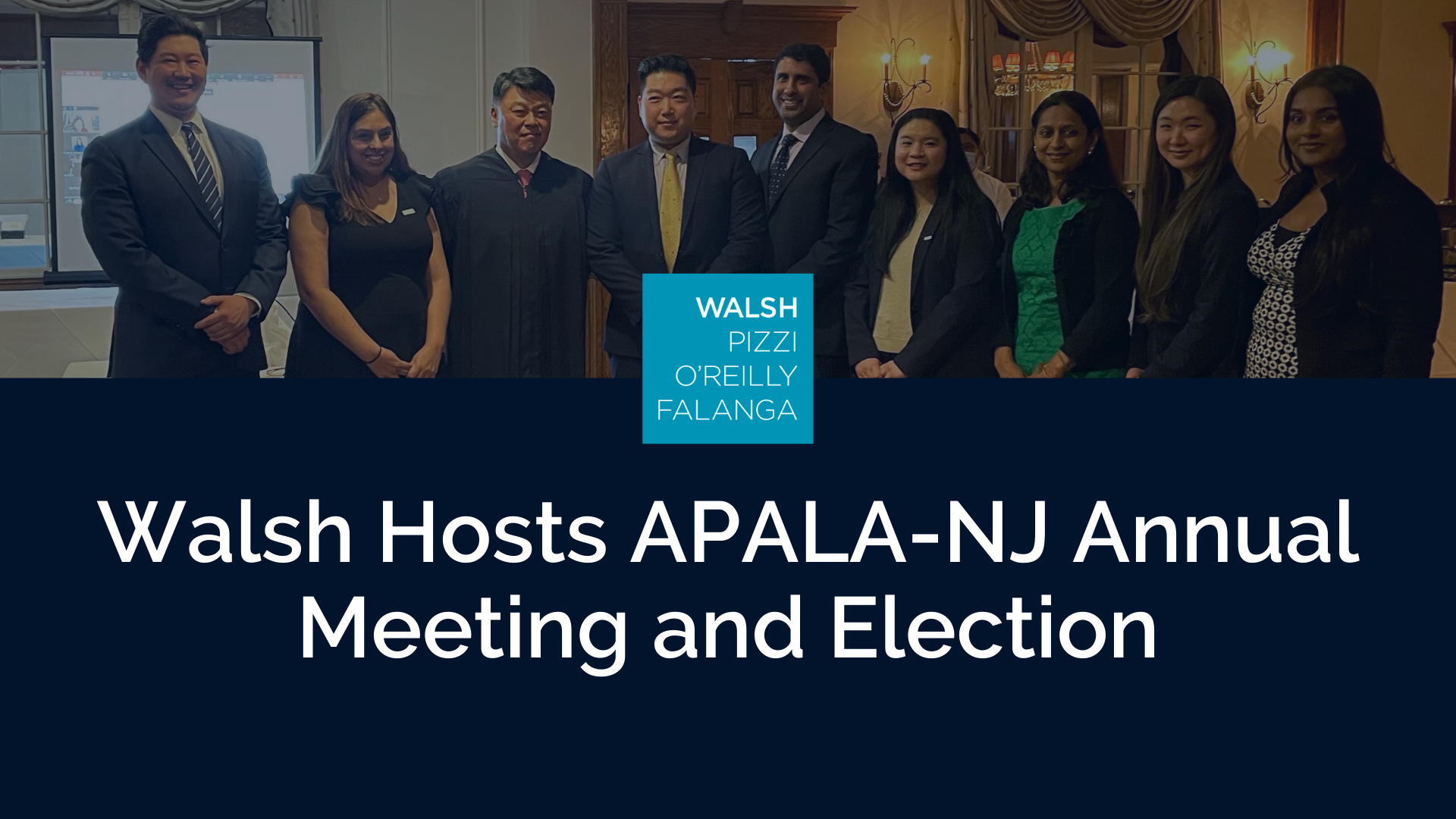 Walsh Hosts APALA-NJ Annual Meeting and Election
NEWARK, N.J., June 1, 2022 – Walsh Pizzi O'Reilly Falanga LLP hosted the annual meeting and election for the Asian Pacific American Lawyers Association of New Jersey (APALA-NJ) last week.
The event introduced the 2022-2023 APALA-NJ Officers and Directors. The oath of office was administered by the Honorable Edward S. Kiel, U.S.M.J., the first Korean-American Federal Judge in New Jersey.
Walsh Associate Francis Yook was sworn in as the President-Elect for the 2022-2023 year. "I am thrilled to be taking on a leadership role in APALA-NJ and am grateful to my firm for their support and enthusiasm for this opportunity," he said.
Yook notes that one of his goals is to boost membership, particularly among young lawyers and law students who have not yet settled on career trajectories and aspirations. "The organization has tremendous resources and provides invaluable networking opportunities. Whether you are seeking a mentor, career guidance, a referral, or a job opportunity, APALA-NJ is your one-stop shop. I look forward to working with my fellow officers and directors in the coming years," Yook said.
The Asian Pacific American Lawyers Association of New Jersey, Inc. is New Jersey's only Pan-Asian bar association serving Asian American attorneys throughout the state. APALA-NJ, founded in 1985 and incorporated in 1993, is the largest specialty bar association that collectively represents the interests of Asian and Pacific American lawyers in the State of New Jersey.