Court Narrows Shareholder Access to New Jersey Corporate Records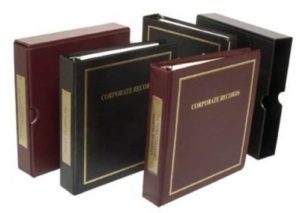 In a recent per curiam decision by the New Jersey Supreme Court in Feuer v. Merck & Co., the Court sheds light on the scope of a shareholder's right to inspect a corporation's records under both New Jersey statutory law and common law.  The Court affirmed the Appellate Division's interpretive decision in its entirety on May 15, 2019.  The decision effectively limits the rights conferred by N.J.S.A. 14A:5-28(4) (books and records; right of inspection) and makes it more difficult for shareholders to gain access to corporate documents.
Plaintiff, R.A. Feuer, a minority shareholder of Defendant, Merck & Co., opposed Merck's multi-billion-dollar acquisition of a Massachusetts pharmaceutical firm, Cubist Pharmaceuticals, Inc. After deeming the acquisition "ill-advised and reckless" given Cubist's potential patent litigation issues, Feuer demanded that Merck's board sue itself and the senior management responsible for the deal. In response, the board appointed a "Working Group" of three of its members to investigate and evaluate Feuer's demands and recommend whether there should be further action or suit.
Upon receiving news from the Working Group that the board would not meet his demands, Feuer next demanded twelve broad categories of Merck's books and records, including materials pertinent to the Working Group and its activities and selection, documents regarding the acquisition, and the board's consideration of Feuer's demands. Aside from releasing relevant minutes of the board and Working Group, the board refused Feuer's demands, ultimately leading Feuer to file an action for (1) production of the "documents responsive to his twelve demands pursuant to N.J.S.A. 14A: 5-28 and the common law" and (2) "a declaratory judgment that Merck 'wrongfully rejected' his demands in his three letters, and 'that Merck and its Board, in failing to produce . . . all the documents relating to the Board's investigation and rejection of Plaintiff's Demands, have failed to, and cannot, meet their burden of demonstrating that the Board's rejection of such Demands was made reasonably, in good faith, and with justification.'"
The Court dismissed Feuer's complaint, finding that his demands exceeded the scope of books and records permitted under N.J.S.A. § 14A: 5-28 and common law. The Court relied on the plain meaning of the statute and legislative intent to determine that Feuer is not entitled to "broad-ranging inspection under the statute just because it would be useful." In addition, Feuer was not entitled to review documents that he forced the board to create in the first place. The Appellate Division decision, which was adopted wholesale by the Supreme Court, further noted, "[r]eading the statute sensibly, it does not impose such a vaguely defined record-keeping obligation on corporations, not does it grant courts the power to grant an equally vague scope of inspection to shareholders."
The Court found that Feuer's claims fared no better under the New Jersey common law.  While the common law recognizes shareholders' qualified right to examine corporate books and records when the request is made in good faith and for a germane purpose, the Court found no basis for granting Feuer relief. Several states are split over whether inspection statutes abrogate the common law. The Court declined to decide this issue in Feuer. Therefore, this remains an outstanding issue that will likely come to a head in future factually distinct cases.
Under Feuer, a shareholder's opportunity to broadly inspect a corporation's books and records is now expressly limited. The Supreme Court's ruling creates another hoop for shareholders to jump through to gain sufficient information for initiating a derivative suit. The Court did not delve into the limits of what a shareholder can obtain during pre-suit discovery, but it did make clear that the scope of this review is not broad, general, or all-inclusive. The phrase "books and records of account" simply does not encompass any and all records, books, and documents of a corporation.