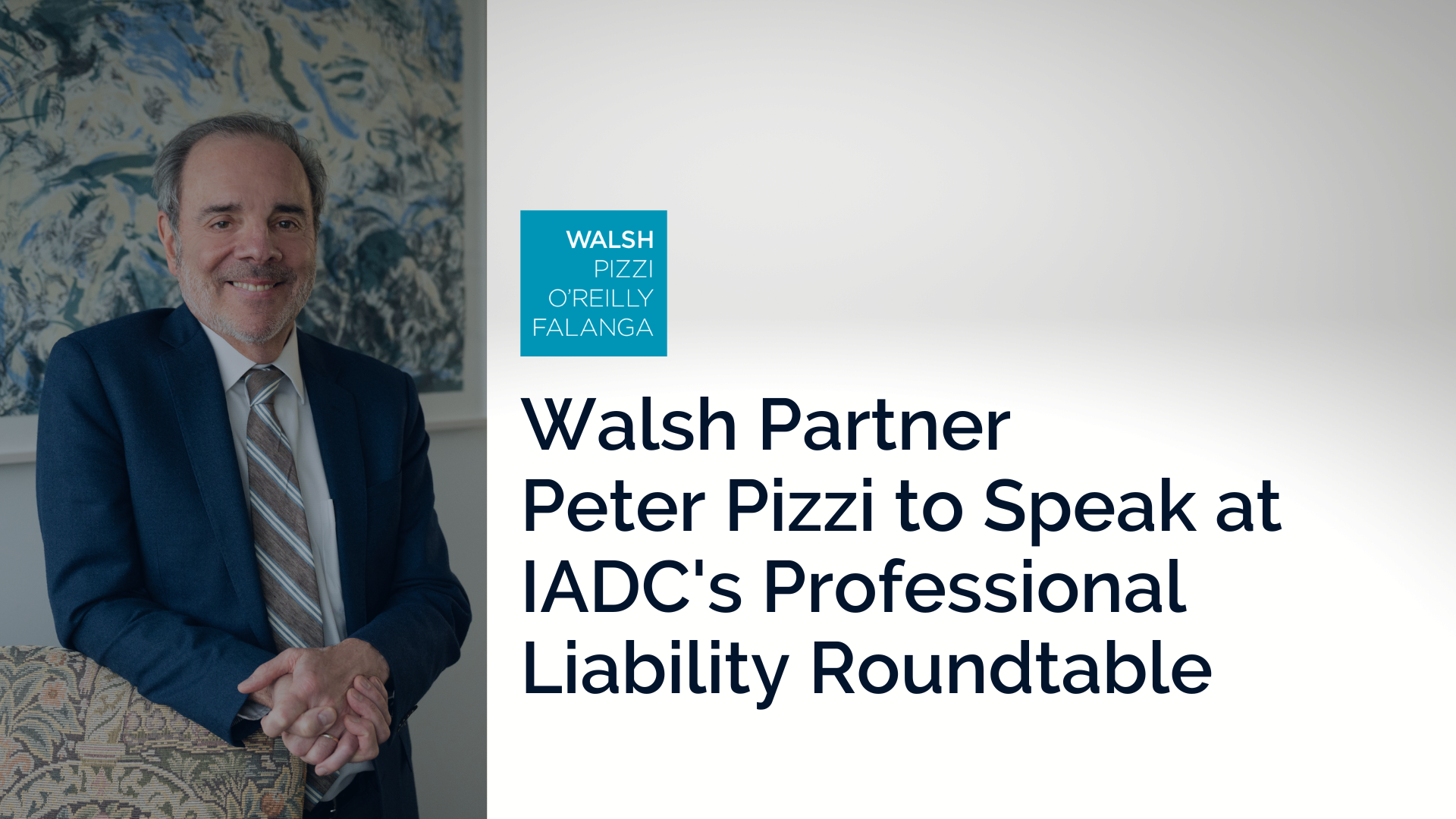 Walsh Partner Peter Pizzi to Speak at IADC's Professional Liability Roundtable
NEWARK, NJ, February 15, 2023 – Walsh Pizzi O'Reilly Falanga LLP Partner Peter Pizzi will be speaking at the International Association of Defense Counsel (IADC)'s 2023 Professional Liability Roundtable, which will take place in New York, New York in mid-May.
Peter will be speaking alongside Jamie Palumbo of Corvus Insurance, Timothy F. Sullivan of Sullivan Insurance Consultants, and an FBI Agent from New York, NY. "When the Lawyer/Law Firm Becomes the Cyber Risk," will speak about some of the most pressing cyber threats that law firms are facing today and those on the horizon that they will face in the near future.
"Each year, the Professional Liability Roundtable benefits the industry with focused presentations offered in a collegial gathering," Peter said. "I am honored to be included as a panelist this coming May."
The IADC has been serving a distinguished membership of corporate and insurance defense attorneys and insurance executives since 1920. Sponsored by the IADC Professional Liability Committee, Medical Defense and Health Law Committee, and Insurance and Reinsurance Committee, the Professional Liability Roundtable creates a forum for in-house counsel, outside counsel, and insurance claims representatives to learn together and discuss new developments in the professional liability arena.