NJ Judge Says Parties with Rights of First Refusal May Redeem Tax Sale Certificates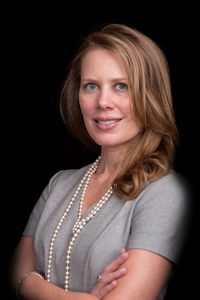 Creating new precedent, on February 14, 2018, Judge Anne McDonnell, P.J. Ch., ruled that parties with contractual rights of first refusal to purchase real property encumbered by a tax lien have the right to redeem a tax sale certificate and therefore must be named as a party defendant in any foreclosure proceedings.
In the matter of Actreo LLC Series 972 S Broadway v. Massari Svs. Co. LLC, et al., Dkt. No. F-7343-16, a third-party "landlord," Telecom Acquisition Group, L.P. ("Telecom"), who had not been named as a defendant in the tax sale foreclosure action or otherwise noticed of the action, filed a motion to vacate the final judgment in foreclosure. Pursuant to a long-term agreement with the property owner, Telecom acted as a property manager of a cell phone tower located on the property. In turn, the tenant cell phone company made its lease payments directly to Telecom. Pursuant to its agreement with the property owner, Telecom also had a right of first refusal to purchase the property. A memorandum of the agreement between Telecom and the property owner was recorded. The foreclosure action foreclosed out Telecom's interest in the property completely. The plaintiff, Actreo, assumed both ownership of the property and management of the cell phone tower. Actreo began collecting rents directly from the tenant cell phone company.
Despite the seemingly clear language of the statute limiting the right of redemption to "the owner, his heirs, holder of any prior outstanding tax lien certificate, mortgagee, or occupants of land," the Court ruled that parties situated similarly to Telecom have a right to redemption. The Court based this ruling on an expansive reading of the term "occupant." Examining prior case law in depth, the Court held that "an occupant is a person or entity that has a valid interest in the land that will be extinguished by the foreclosure." Because Telecom was such a party, the Court vacated the final judgment in foreclosure.
This case highlights the risk inherent in electing not to name a party with a recorded interest in property in any type of foreclosure action, especially an interest that will be foreclosed out as a result of a final judgment in foreclosure.