Meet Walsh's 2022 Summer Associates
Carmen I. Abrazado is a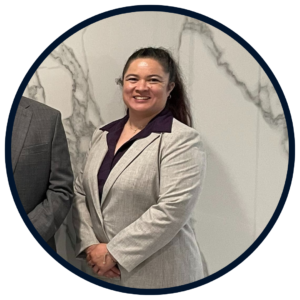 rising 3L student at Seton Hall Law School. Her undergraduate degree comes from Duke University, where she studied theatre. Carmen is returning to Walsh Pizzi O'Reilly Falanga LLP for a second consecutive year as a Summer Associate.
What made you choose law?
Carmen made it her mission to improve the marketability of her undergraduate degree to support her daughter and improve their lives. She began tutoring students for SAT, ACT, GRE, GMAT, and LSAT. While tutoring her students for the LSAT, she found she quite enjoyed the contents of what she was teaching! "I thought to myself, 'Maybe I'll go to law school!' So I went to law school," she said. Since that day, her decision to attend law school has been confirmed as the right choice.
Why do you love working for Walsh?
Carmen likes working at Walsh because there's a variety of specializations – she can never quite predict what type of project she will get to work on next. "Since I've started, I have worked on projects in bankruptcy, special education law, and employment law. Whatever comes across my desk is going to be new and interesting – variety is one of the things I most enjoy about working here," she says.
She also enjoys her work at the firm because it's where the rubber meets the road – she can apply what she's learned in school to real-world practice.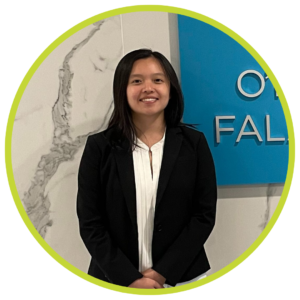 Rachel Lu is a rising 2L student at Cornell Law School. She isn't a stranger to Ithaca, NY, as her undergraduate degree also comes from Cornell University in Operations Research and Information Engineering. At Cornell Law, Rachel is actively involved in the Asian Pacific American Law Student Association and the Women of Color Collective and looks forward to serving as a mentor for these clubs in the future.
What made you choose law?
Rachel says that during her undergraduate program, she was able to take specific law courses towards her major. She enjoyed the analytical concepts and logical reasonings of law from those courses and decided early on in her curriculum that she would make it her goal to attend law school after graduation.
Why do you love working for Walsh?
"So far, I've gotten a few different research assignments," she says. "The experience is very different from when I have to read assigned cases for class." Rachel loves her experience because she is getting to practice the application of law for real clients.
Additionally, Rachel says that her mom, an attorney, has worked directly with Walsh and spoke very highly of the firm.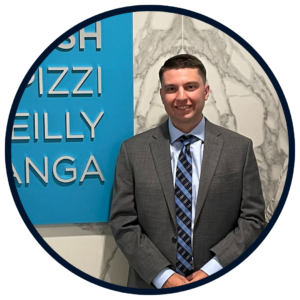 Nick Ebel is a rising 3L student at Boston College Law School. He received his bachelor's degree in History from Seton Hall University. At Boston College Law School, Nick writes for the Uniform Commercial Code Reporter-Digest, a research tool used by practitioners to find case law on various commercial law topics. Serving as the publication's Training Management Editor, he both annotates significant commercial case law each week and trains the publication's new writers.
What made you choose law?
Nick recalls that even from a young age he knew he wanted to pursue law. "I knew by high school I was going to go to law school," he says. However, it was when he started his Legal Studies in Business minor in his undergraduate program that really solidified his passion for law. He enjoys the ability to dissect, think analytically, and present information with different approaches within the practice of law.
Why do you love working for Walsh?
Nick notes that Walsh has a big presence in many different sectors of law – he enjoys the variety of projects that are offered. Additionally, he's impressed with the firm's culture and mentions that every single attorney is available and open to answering any questions he may have.
He also says that he's happy to observe attorneys at the firm and often sees them step outside of their "typical wheelhouses" to collaboratively accomplish tasks with confidence in their work.