Linares Presents on E-Discovery at HBA-NJ Corporate Counsel Round Table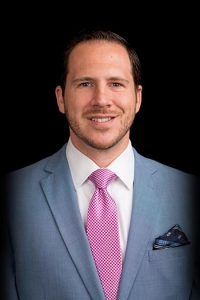 On November 15, 2016, Walsh's Joseph L. Linares will be featured as a panel member at the Hispanic Bar Association of New Jersey's 7th Annual Corporate Counsel Round Table at the New Jersey Performing Arts Center in Newark, NJ. Mr. Linares will present on E-Discovery and the New Federal Rules, focusing on practical considerations for in-house counsel when working with outside counsel on ESI collection and production.
In addition to its many initiatives, programs, and public advocacy activities, the Hispanic Bar Association of New Jersey (HBA-NJ) cooperates with other Hispanic bar organizations, with other Hispanic community, business, civic, charitable and cultural organizations, as well as with other legal organizations, in furtherance of the Association's goal of representing New Jersey's Hispanic legal community.  The HBA-NJ is also a regional affiliate of the Hispanic National Bar Association and is one of the preeminent bar associations in the State of New Jersey.
Mr. Linares is a Trustee at Large for the HBA-NJ and an experienced attorney. He concentrates his practice on litigation, handling disputes concerning contracts, intellectual property, employment, and torts, as well as corporate/business law and transactional work. In addition to servicing established corporate clients, he also provides counsel for non-profits, small businesses, and start-up ventures.  For more information, please contact Joe at (973) 757-1025 or [email protected].