HBA-NJ Installs Hector Ruiz As 38th President
The Hispanic Bar Association of New Jersey ("HBA-NJ") held its 38th Annual Installation and Swearing-In Ceremony of its Officers and Trustees at the Stone House at Stirling Ridge in Warren, New Jersey on November 9, 2017.  The Honorable Jose L. Linares, Chief Judge of the United States District Court for the District of New Jersey, swore-in the officers and trustees.  Hector D. Ruiz was sworn-in as the HBA-NJ's 38th President.  In addition, Joseph L. Linares was sworn in as a trustee.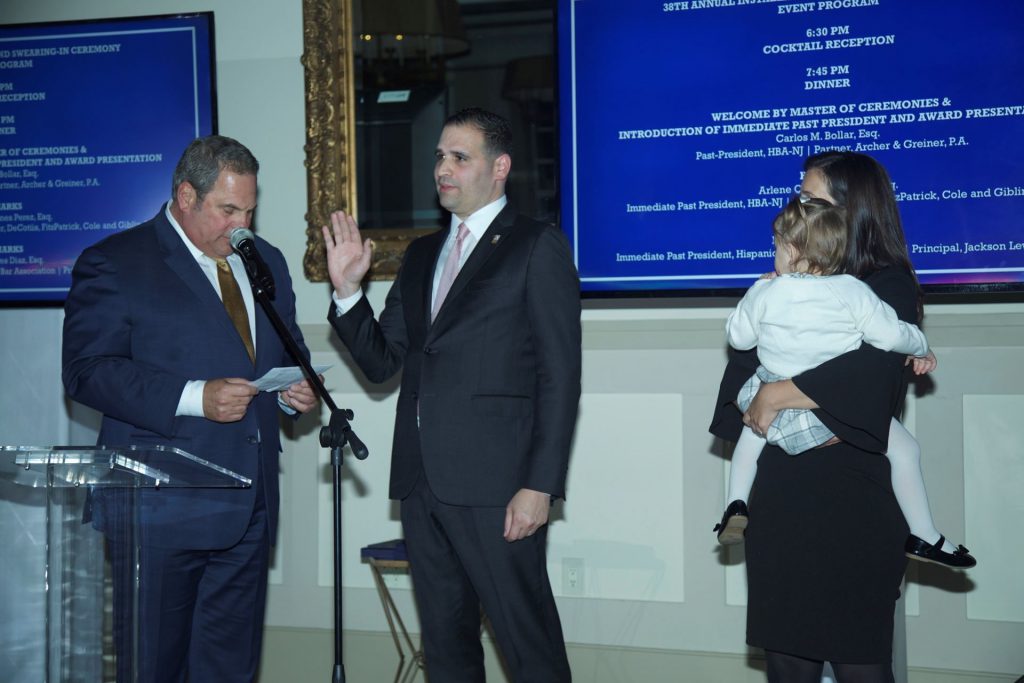 For additional coverage, the New Jersey Law Journal article is available.