Walsh Pizzi O'Reilly Falanga LLP Receives Dual Certifications as Women-Owned Business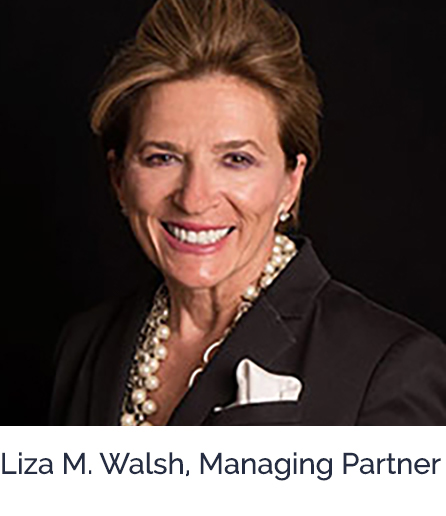 NEWARK, NJ, December 13, 2018 – Walsh Pizzi O'Reilly Falanga LLP recently announced two new certifications which will enable the firm to better support the needs of organizations that champion a continuous commitment to supplier diversity. These endorsements provide opportunities for Walsh to serve business enterprises and agencies which require this certification or those which seek to conduct business with women-owned firms.
The first is from the Women's Business Enterprise National Council (WBENC), a national certification as a Women Business Enterprise (WBE). To be certified, applicants must be majority-owned by one or more women and must be managed and run on a day-to-day basis by one or more women.
Secondly, the firm has been accepted into the prestigious National Association of Minority and Women Owned Law Firms (NAMWOLF), which promotes diversity in the legal profession by fostering successful relationships among preeminent minority and women owned law firms and private/public entities. To qualify, firms must meet rigorous criteria and pass a highly selective vetting process demonstrating excellence in quality of law practice and adherence to NAMWOLF's core values.
"As an increasing number of corporations demand supplier diversity, more women-led companies are coming to the forefront of the business world. It's a win for both," said Liza Walsh, managing partner. "Inclusivity and equality bring an important perspective and help clients from all backgrounds feel confident."
Diversity has evolved to a recognized competitive advantage as more businesses and their shareholders demand it of themselves and their suppliers and integrate it throughout their business processes. Interestingly, companies with supplier diversity initiatives have proven to be higher performing over time. In addition, diversity is seen as a recruiting advantage as millennials move up in the leadership ranks.
"Since our founding as a majority woman-owned business, we have been committed to building a diverse firm of women and men of the highest caliber dedicated to resolving complex legal issues for clients with a high degree of personal attention. We work not just to advance our business, but to advance empowerment at all levels," Walsh added.
WBENC is the largest third-party certifier of businesses owned, controlled, and operated by women in the U.S. and is accepted by more than 1,000 corporations. NAMWOLF is a national trade association comprised of minority and women-owned law firms who exhibit excellence in the legal profession.