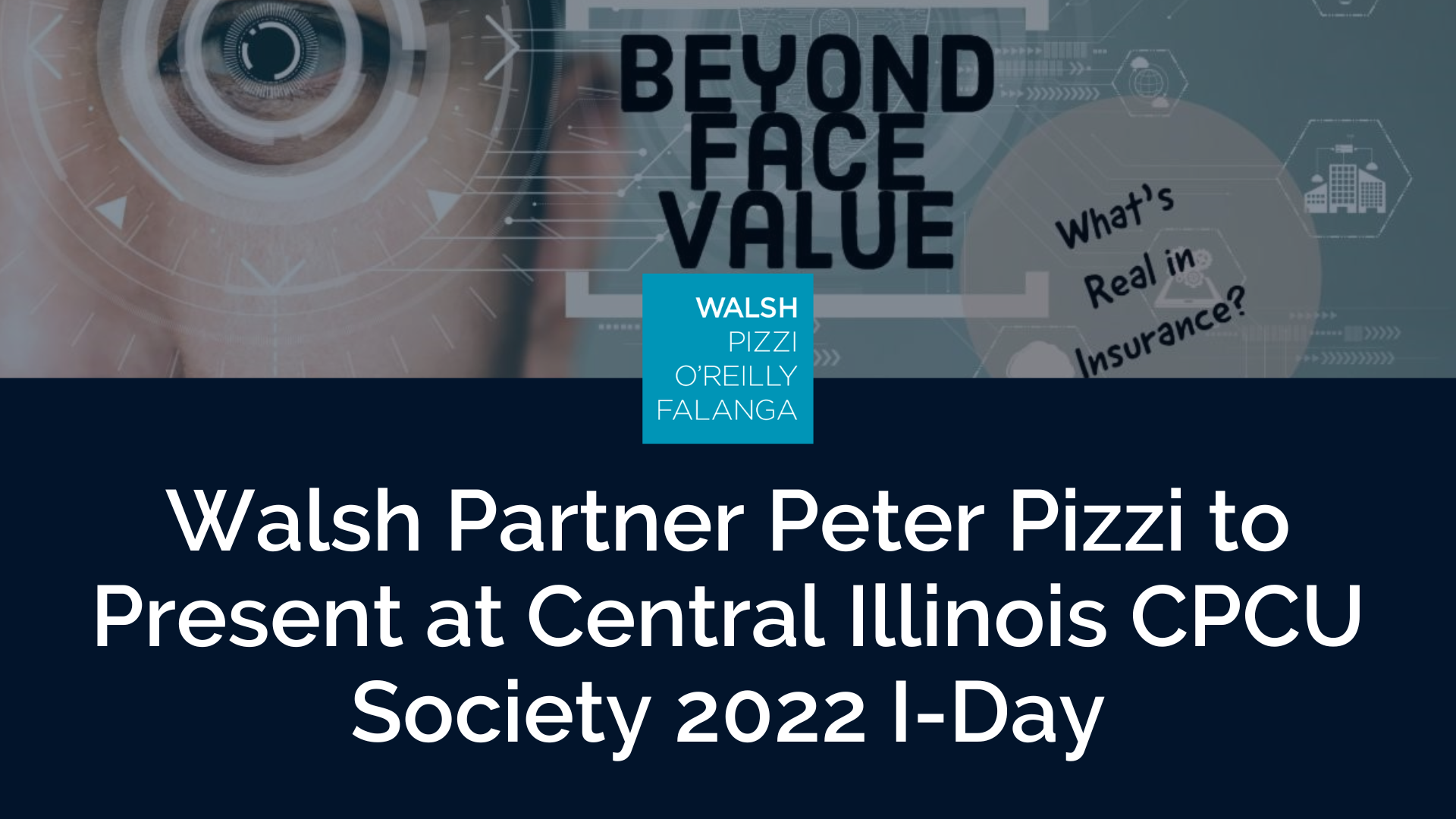 Walsh Partner Peter Pizzi to Present at Central Illinois CPCU Society 2022 I-Day
NEWARK, N.J., October 20, 2022 – Walsh Partner Peter Pizzi will be presenting at the Central Illinois CPCU Society Chapter's 61st Annual Insurance All Industry Day in Normal, IL in November.
This premier Central Illinois CPCU Chapter event showcases industry leaders discussing a variety of issues that may impact the insurance industry. Peter's presentation, titled "Ephemeral Messaging, Deepfakes and Digital Forensics," will explore the future of information technology and factors that could lead to potential industry changes.
"My colleague Ignatius Grande from Berkeley Research and I are looking forward to speaking at this industry forum," Peter said. "The event will be beneficial for insurance executives looking to keep informed of important judicial, legislative, and administrative responses to the latest advances in information technology."