Firm Anniversary Clothing Drive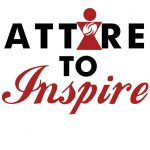 Walsh is celebrating its second anniversary in the month of May.  Since the traditional second-anniversary gift is cotton, the firm is hosting a clothing drive to benefit Dress for Success® and Career Gear®.  Dress for Success empowers women to achieve economic independence by providing a network of support, professional attire and the development tools to help women thrive in work and in life.  Career Gear provides professional clothing, mentoring and life-skills to help men in poverty become stronger contributors to their families and communities.
Donations can be dropped off at Walsh's Newark Office beginning today until May 25th.  We are collecting new, nearly new or gently used women's and men's professional clothing and accessories.  If your donations are appropriate to wear to work and/or if you would be comfortable wearing your donated item to an interview yourself, we'll take it!
Donations should be clean and ready to wear, so clean out your closet for any suits, pants, blazers, shirts, skirts, blouses and dresses that you no longer need.  We will also accept both women's and men's gently worn shoes, handbags, briefcases, belts, and jewelry, too.
In addition to helping women and men enter or re-enter the workforce, all donations are tax deductible.
No Professional Clothing to Donate? 
Dress for Success and Career Gear also accepts monetary donations to provide career development and retention services to its clients.
Monetary Contributions are 100% tax deductible and no donation is too small!  Checks can be made payable to "Dress for Success Worldwide" or "Career Gear."
If you have any questions, please contact Nicole Travostino via email:  [email protected]
The firm, Dress For Success, and Career Gear appreciate your support!


Logos courtesy of dressforsuccess.org and careergear.org