Darling Appointed to Serve on Lawyers Advisory Committee for the Bankruptcy Court for the District of New Jersey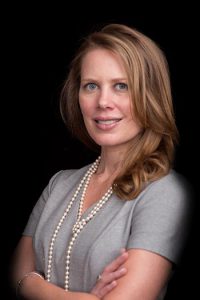 Continuing in the Walsh tradition of service to the federal bar, Walsh attorney Sydney J. Darling has been appointed by Chief Judge Kathryn Ferguson to serve on the Lawyers Advisory Committee (LAC) for the Bankruptcy Court for the District of New Jersey.
As set forth in its mission statement, the LAC is constituted for the purpose of providing the Board of Judges with counsel regarding the practice of law before the United States Bankruptcy Court. It is also charged with regularly soliciting the bar for commentary regarding bankruptcy practice and providing those comments to the Board of Judges for Consideration.  For more information please visit http://www.njb.uscourts.gov/content/lawyers-advisory-committee.
Sydney began her involvement with the New Jersey Bankruptcy Court in 2009, when she clerked for the Honorable Raymond T. Lyons, U.S.B.J. (ret).  Since then, through her participation and leadership in other organizations such as IWIRC and the Turnaround Management Association, as well as through her practice, she has earned the respect of the bench and bar and developed a reputation as a rising star in the insolvency and restructuring community.