Romano Sworn in as Court Appointed Special Advocate
Walsh attorney, Katherine Romano, was sworn in last week by Judge James Hely as a Court Appointed Special Advocate (CASA) with CASA of Union County.  CASA volunteers serve as the eyes and ears for family law judges hearing cases involving the county's abused, neglected or abandoned children removed from home and placed in foster care. CASA volunteers have access to all parties in a foster child's life and incorporate into court reports findings from these contacts as well as from their own time spent with the youth.  They ensure that these vulnerable children receive the educational and medical resources they need to thrive and that they find safe, permanent, loving homes as soon as possible.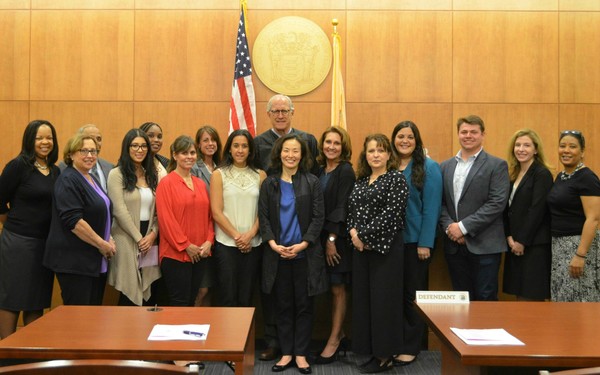 For more information, please contact Katherine at (973) 757-1100 or kromano@walsh.law.